Comodo Antivirus 2014 is a virtual security solution for Windows that offers a number of options and tools to protect your computer. Besides the traditional checks on the hard drive for malware, Comodo Antivirus also has a virtual desktop where you can run unknown programs without them somehow affect system security.
There is also a space for sharing files created by Comodo Antivirus 2014 which enables you to access documents either in virtual desktop as the desktop of Windows. This is ideal for those tests many different software often prevents much rubble and get up on your PC.
Comodo Antivirus 2014 has two ways of organizing the interface: the default (Home), which shows some important information about the program and let the tools organized into a list of icons at the bottom of the window; and traditional (Tasks), which leaves the functions arranged in grids divided into three sections. Check out the main details of the program.
Checks Against viruses
You can perform four different types of scans on your computer with Comodo Antivirus. Touching the "Scan" button gives you the following options: "Quick Scan" , which scans the most critical areas of your hard drive for potential threats; "Full Scan" to thoroughly check all directories from the computer, "Verification Reputation " , which compares data from unknown files present on your computer with a database of developer reputations; and " Custom Scan " , which allows users to create their own guidelines to scan the PC, including making targeted searches to specific folders or removable storage devices.
All of these checks take different times to complete and that much depends on the settings of your computer. If you have a very spacious HD, it is natural that such procedures are more time consuming. The average, however, is 10 minutes for a quick check.
Virtual Desktop – SandBox
This function allows the user Comodo Antivirus software experience on the computer without actually installing them on Windows. You create a virtual environment within the system and everything is turned in this area will have no effect on your computer. So if you're testing some software for music editing, for example, but the developers do not know, you can protect yourself running these apps alone. With this feature, you can also avoid the addition of third-party software and toolbars in browsers.
To access this feature, you must click "Virtual Desktop" and install the Microsoft Silverlight if you do not have this add-on. To have more virtualization options, go to "Tasks" in the upper right corner of the screen, select "Tasks SandBox" and see all the possibilities of this tool.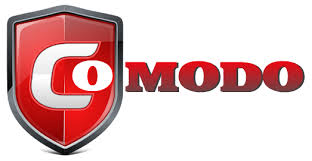 Online support
Even the free version of Comodo Antivirus, you have the possibility to be serviced by technicians from Comodo to ask questions about the application and give some safety tips. It is important to note that this function has personnel serving in English only. Therefore, you need to know that language to be supported.
Advanced tasks
Among the advanced tasks, the program has the ability to create recovery discs for Windows (CD or USB stick), clean the Endpoint system, submit suspicious files to Comodo for analysis and return with a full report, stir in Task Manager system and so on.
Installation
During the installation of Comodo Antivirus, the app offers home screen changes from their browsers. This is not crapware or the like, but you must be aware of this if you do not like to have problems with this kind of change in your PC.
The program starts running immediately after installation, but a reboot is needed for maximum 4 hours after installation for the app to work correctly.
Review of Comodo Antivirus 2014
Comodo Antivirus is a complete security solution for your computer. The app has everything you would expect from an antivirus and still has some difficult to find tools in their competitors. There are even online chat support technicians with the developer if you need to ask questions about the software.
The interface of Comodo Antivirus is not the prettiest among the antivirus market, but she is very organized and can be simple enough for any user. There are buttons to perform specific checks, update the software, open the virtual desktop and so on.