SX Blocker Suite is a compilation with all the tools lock and protection for the Internet Developer SecurityXploded that are offered for free. This way, you can download them to your computer in the form of a package, without the need to perform the procedure on individual items.
The program does not have a single interface gathering applications available, what it does is add them all in the same directory. However, each software has a graphical screen operation, it is not necessary to perform actions on the command line to operate them.
Beware of extras
During the installation process, two screens are displayed in sequence, offering additional items to process. At first, it offered the possibility to add you SquirrelWeb the procedure program, causing it to also be installed on your computer. If you do not want to do this change, click "Decline".
The second screen provides the installation Animiations & Emoticons on your computer. As in the previous alternative, if you do not want to add this app, click "Decline" and continue the procedure normally.
Limiting access
Currently, keep your computer protected is not an easy task! First, you should always keep the standard security tools – with antivirus and antispyware software – installed and active. However, in many cases, especially when the machine is shared or public, is the ideal resort to additional protections.
The idea of ​​the tools present in SX Blocker Suite is help you maintain greater control over some activities performed on the computer. The services have varied functions, from limiting access to certain pages and services to the unavailability of a USB device to be opened on the machine.
After installing the application, it creates a shortcut on your desktop to the folder in which are contained all the tools available.
Main functions
As already mentioned, the SX Blocker Suite consists of several tools. The first is the "Facebook Blocker" and as its name suggests, it is an application that serves to block access to social networking, being a good ally for access control performed by parents, for example.
Have the "Ad Blocker" serves to block Google's advertising material in browsers Mozilla Firefox , Google Chrome , Internet Explorer ,  Safari and Opera . It can be a good option for you to view some pages more cleanly, especially those in which these ads take up much of the screen. The "YouTube Instant Blocker" prevents it from being able to access the service via video sharing web browser.
The "Simple Website Blocker" may also be used as a tool for access control, both done by parents and administrators internet. With it, you can restrict access to any web page. "Smart Windows App Blocker" serves to prevent certain applications from running on the computer.
Finally, the "Windows USB Blocker" prevents a flash drive or other USB storage device to open the machine.
Review
SX Blocker Suite brings a number of useful tools, especially for those who want to avoid distractions while using the computer. In addition, there are also items that serve to enhance protection of your machine, especially for those cases where you use a PC that is shared with another person.
Likewise, several of the applications available can be used for access control of a business computer or simply to limit what a child may or may not use on your machine. The application does not provide a single interface with all the tools, but only provides a shortcut in the same folder.
So although you need to access individual items, there is also the practicality of opening you just what you want to actually apply. All tools have a graphical user interface and in many cases just one click to apply the provided function will be necessary. Some programs require lists, but bring well-identified fields, facilitating their use even for beginners.
All applications offered perform its function in a moment, avoiding the need for you to wait a certain amount of time for the application of the rule. However, you may need to restart your computer as a tool. Moreover, the applications bring a simple way for you to reverse the procedure, if desired, to avoid problems if the result is not exactly what you were looking for.
If you use a shared machine or want to practice controlling access to a computer, certainly brought the package with the SX Blocker Suite can be an interesting alternative.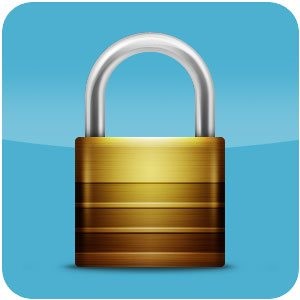 Download SX Blocker Suite