These days, the Shazam app for Android was updated to version 4.0 , which incorporates a new design and better support for tablets as well as enhanced features.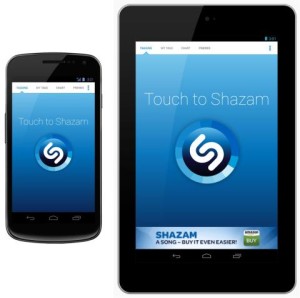 The new application interface looks more cool and attractive , showing a new style in which, according to the company (Shazam Entertainment Limited) is now easier than ever to discover, buy and share music that we identify (we have teggeado).
They also mention that Shazam is now a universal application, in addition to smartphones, tablets are optimized for large and small , offering options such as a tab with the music we have heard a richer visual appearance , which includes album covers and of course, they still provide data as artist information, lyrics and videos of songs.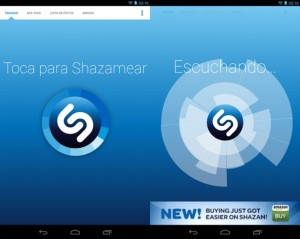 Personally, I think a subtle update as to the operation, as the way to use it is basically the same, but very nice graphically , plus I've noticed that taggea (identifies) a little faster songs , which no doubt grateful . Although it is noteworthy that, like many other applications, the user experience can vary from device to device , but overall I think that smartphones and tablets midrange and high does not have major problems
The updated version 4.0 Shazam for Android is available in Google Play for approximately 3 or 4 days and its compatibility in terms of Android versions are concerned, varies by device, but should be compatible with most computers Android 2.3 onwards.