Thanks to the widespread use of the Internet and the emergence of hundreds of online services to share and distribute content for free, for some years there are so many people of the world have started the creation of videos, either home-based or professional in nature, to be able to share a moment of their life, their work or some fact, with people from different parts of the world.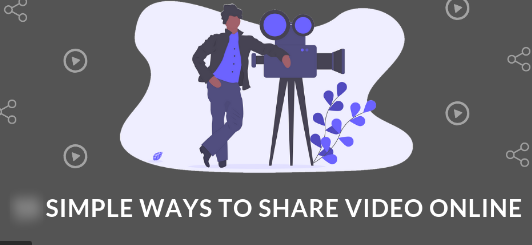 As a result, services such as YouTube have achieved remarkable popularity, and have become one of the people's favorite site, since users can freely share all kinds of audiovisual content there, publicly or privately.
The truth is that the boom in sharing this type of content over the Internet has become so popular around the world. Nowadays when someone wants to upload a video to the Internet to share it with others, they have hundreds of options like websites, blogs, and social networks to do it.
Share videos on YouTube
Of course, within this great range of services, without a doubt, the most widely used is YouTube, since, in addition to providing absolute ease when it comes to uploading a video and then sharing it, it also adds functionalities such as videos being able to be commented by other users, and also other people can also share that same video through social networks.
In the case of YouTube, as in many other services of its kind, users can choose to share a video with everyone or configure privacy so that the video only allows viewing in private mode, with which only certain users will be able to see that video. This is widely used by those people who want to share a family video only with their relatives and friends.
Another point to keep in mind, if we are going to choose the service that uses to share videos, and YouTube site can be used in mobile devices, for example, users can record video through the camera of their smartphone and immediately upload it to YouTube from that device and only by pressing a button.
If we want to share a video with people from all over the world, a YouTube type service is the most appropriate, since they allow users to reach a worldwide audience, they are usually free to use, sometimes it even provides for the user to earn income from their videos.
Share videos on Facebook or in the Cloud
In the case of wanting to share a video with a limited number of people, such as friends or relatives, you can also use this type of service or the one provided by social networks such as Facebook, but we can also choose to use a website Cloud storage, such as Dropbox or Google Drive, to upload, store and then share the video only with those people to whom we want to share it.
However, the truth is that one of the simplest and fastest methods to share videos with friends and family is by sending an attachment through an email, or through a multimedia message service (MMS).
In short, the best alternative to sharing a video will always depend on various factors, but mainly on the content of the video, and taking into account who we want to show that video to.