Fylet is an application that allows you to upload your photos directly from your smartphone to your computer. Through it, you can transfer your images quickly and automatically, without the need for a cable.
Fylet works differently from applications of the genre, such as DropBox and SkyDrive: it does not send images to a server, making a direct connection between your computer and smartphone. This provides much more security since there is no program or service intermediary bridging devices.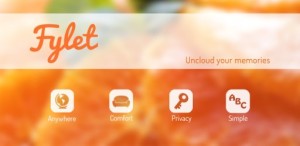 Direct Connection
The functioning of the application is fairly simple. All you need to do is add the application Fylet on your Android smartphone and download the program on your computer. Create your account and connect the two devices on the same WiFi network to perform the transfer of images.
Your images will be downloaded without user intervention or any type of setting, as Fylet automatically backs up the pictures from your smartphone to your computer. It is a fully automated function and photographs are shared between devices without major difficulties.
Fylet is a program that aims to provide more security for users to transfer photos without using a central server as an intermediate. That way, you'll get your images through a direct connection between your computer and smartphone.
However, this requires the installation of an application on the computer itself. Although services like DropBox and SkyDrive also relied on their PC programs, both do not require this so that the transfer is made.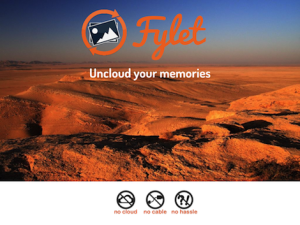 Logou sent
Even so, the process is simple: install the two files (one desktop and smartphone), create an account (only email and password) and log on both platforms to be able to transfer your photos.
Once you log in, the transfer is initiated. All your photos in the photo folder of Android are sent to the computer. Unfortunately, other folders are not sent, which is quite frustrating. This will need to change the folders so that all can reach the computer.
Another important detail is that you can not pause or stop the process. The only way to stop sending is disconnect your program account. And even choose images to download is possible: either everything or nothing.
Still, Fylet is an excellent program. The best advantage is the safety and also the transfer via WiFi, without the need for cables. The program interface in Windows runs only in full screen with a modern design and organized.