Blog – a unique opportunity to express themselves, to help others in solving problems, share your thoughts and content, to express themselves, and even the ability to make money from it. If you think that to achieve success in blogging and become well-known and widely read blogger difficult, you are mistaken. Anyone can become a successful blogger, and this guide for the beginner blogger of 20 useful tips to help you with this …
1. Choose a theme for your blog in which you are very familiar and consider yourself an expert in it. We should not confuse the topic and make a pun. In addition, the topic should be promising, that is, one for which you will be able to constantly write new publications.
2. A domain name for a blog, choose one that reflects its maximum topics.
3. Design blog make as simple as possible, so that nothing would distract visitors from the perception of information.
4. Do not use bright or twisted fonts that "beats" in the eyes of readers.
5. Place on the blog only unique content . Or write articles yourself or buy them, the most important thing – it must be a unique content. In any case, do not copy the information from other sources.
6. Try to write articles yourself, and preferably more often write about my own experience.
7. Recommended size publications – is 800-2000 characters.
8. Use key words and phrases in the text publications.
9. List blog search engines and popular web-directories.
10. Optimize your blog under certain key questions.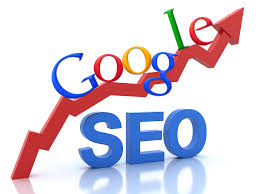 11. Try to come up with original and interesting titles to articles, as well as from time to time Reinforce textual information videos, photos and pictures.
12. Intertwine blog page, placing on one page links to other posts on your blog.
13. Add to the blog section "About me" and enter your contact information there, so visitors at any time can contact you personally.
14. Allow your blog readers to comment on stuff and leave comments about your blog.
15. Put a subscription form on your blog so that your regular readers could learn about upgrades.
16. Link to other bloggers, if you want others to link to you.
17. Use the automatic sending of posts in social networks.
18. Create a community on social networks dedicated to topics of the blog, and post there part of the publications. Do not forget to leave a link in the community on your blog.
19. If possible, write down your thoughts on the video on one of the blog posts. And then put this video on YouTube and on your own blog.
20. Try as often as possible to update your blog , insert new publications 2-3 times a week.
The End! Good luck to you, novice bloggers!